Welcome To Weston's Farm
&

Markets

Seasonal Crops ~ Specialty Foods ~ Fine Gifts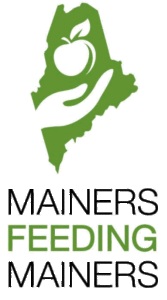 Listed on the National Register of Historic Places, the Weston Farm is a 7 generation family farm located in the foothills of Western Maine.
Since 1799 the Westons have practiced sustainable agriculture on the rich soils of the Saco River Valley.
Currently, over 1,000 acres are under management in diversified vegetable crops, maple sugar orchards,
Christmas trees, forage hay, timber, nordic skiing, and two farm markets.
December 6, 2022
Though we are out of our own trees, we were able to get some freshly cut trees from a NH grower. 
They are more wild looking than our trees but were just cut on Sunday and have a wonderful Balsam scent. 
We are sold out of Choose & Cut Christmas Trees for the season and the fields are now closed.
The Market is open until 5:30 this week, 5:00 on Sunday.
Our Latest Print Ad
(Updated every Friday during the season)
Maple Syrup
Maine Maple Sunday
Vegetable Seedlings
Organic Seedlings
Flower Seedlings
Fresh Vegetables & Fruit
Local Meats
Baked Goods
Craft Beer & Wine
Speciality Foods
Pumpkins & Squash
Mums & Fall Plants
Apples & Cider
Fall Decorations
Hay Fort